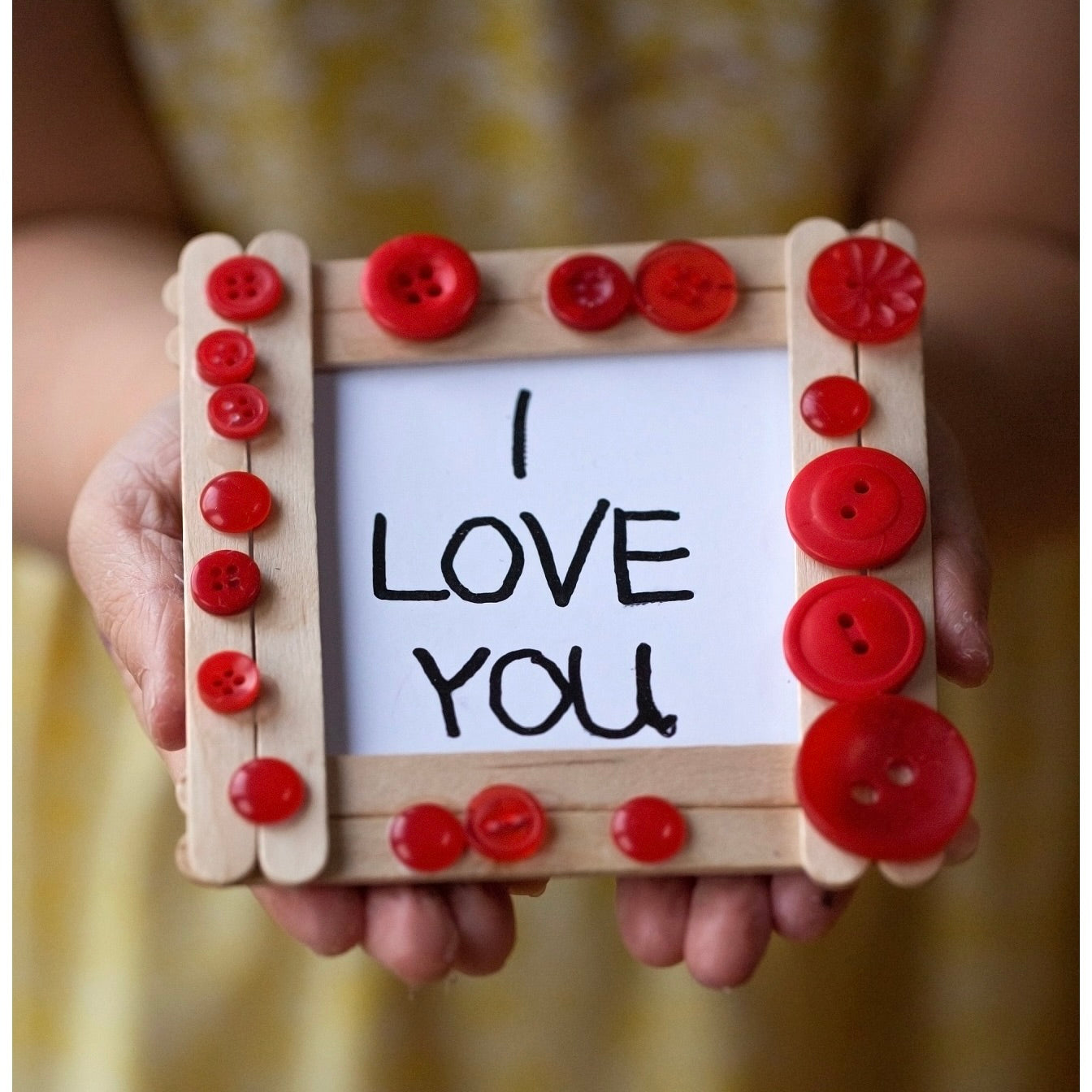 Valentine's Day Craft Ideas ❤️
Valentine's Day is a special occasion for children to show their love and appreciation for their friends and family. One fun way to do this is by creating homemade crafts and activities. Here are some Valentine's Day craft ideas for you to do with your Mini Makers:
Heart-shaped cards: Have your children decorate plain cards with hearts, glitter, and other Valentine's Day-themed embellishments. Or you can buy heart shaped cards and decorate them. Then your little one can then give these cards to their friends, classmates, and family members.

Paper flowers: Cut out hearts from colourful paper and glue a pipe cleaner to them. Scrunch up tissue paper and glue them on to the hearts to create a 3D flower. A perfect gift for someone special!


Love bugs: Using pipe cleaners, googly eyes, and pom poms, children can create their own love bugs. These can be used as decorations or add a magnet to the back to pop it on the fridge. 

Another fun activity to help support little one's to recognise their names is to make a heart and write their name on it, leaving large spaces between each letter. Cut the heart into strips and hide it in red sensory rice. Ask your little one to find the letters and arrange them to make the heart.
These are just a few ideas for Valentine's Day crafts and activities that parents can do with their children. Remember to have fun and let your children use their imagination to create something special. Happy Valentine's Day!