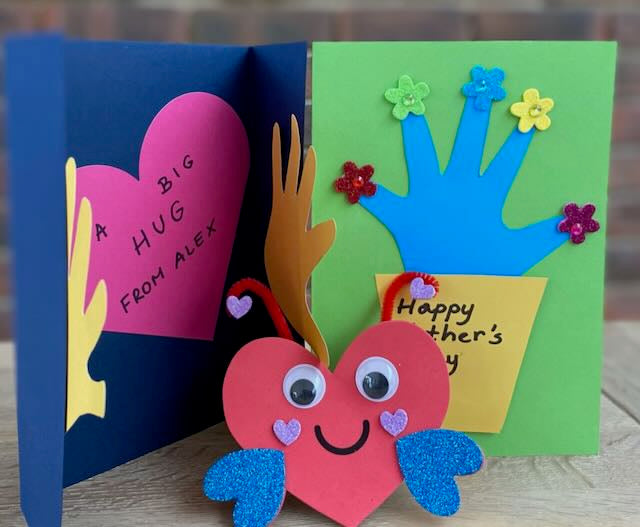 Mother's Day Crafts for Kids
Mother's Day is a special occasion for children to show their love and appreciation for their mothers. One fun way to do this is by creating homemade crafts and activities. Here are some Mother's Day craft ideas for parents to do with their children:
Handprint flowerpot card: Have your children draw around their hand with a pencil and cut them out. Add a flower sticker to the end of each finger. Cut out a flowerpot and glue it on top to create a special and unique gift for mum.

Paper flowers: Cut out hearts from colourful paper and glue a pipe cleaner to them. Scrunch up tissue paper and glue them on to the  hearts to create a 3D flower. A perfect gift for someone special!

Picture frame: Have your children decorate a plain picture frame with paint, glitter, buttons and other embellishments. They can then insert a photo of themselves or make dotted words "I love you" for them to trace over.
These are just a few ideas for Mother's Day crafts and activities that you can do with your children. Remember to have fun and let your children use their imagination to create something special. Happy Mother's Day!