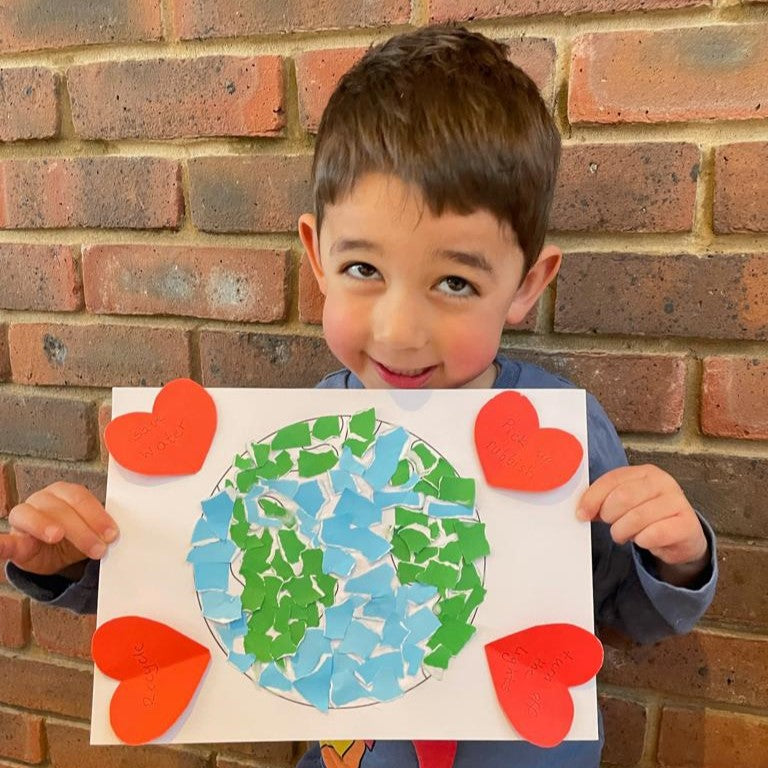 Free Earth Craft Activity: Strengthening Little Hands
Earth Activity
Whether it's Earth Day or you just fancy an Earth craft we have two different ways to create a picture of the Earth for free with a printable template.

Why Tearing Paper Matters
When a child tears a piece of paper, they are not just having fun, they are also improving the endurance of the small muscles in their hands. This may seem like a simple activity, but it has significant benefits for their development. Strong hand muscles are essential for tasks such as handwriting, managing buttons, and zipping up clothes.
The Paint Option: Finger or Pom Pom Stamp
For those who prefer painting, there are two options: using their finger or a peg with a pom pom to stamp it out. Both methods of painting provide an opportunity to strengthen their hand and fingers.
What You'll Need
Print out of Earth template
Blue and green paint or blue and green paper
Glue (if using blue and green paper)
Red paper
Scissors
Instructions
Print out the template of the Earth.
Talk to your child about which areas represent land and which represent water.
If using paint: dip your finger or pom pom in paint and paint the land green and the water blue.
If using paper: cut out blue and green paper in the shape of the Earth and glue them onto the template.
Cut out a heart shape from the red paper and glue it on the Earth to represent love for our planet.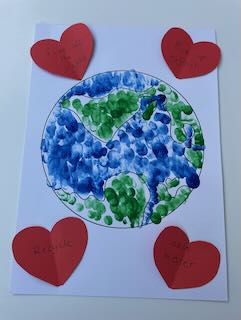 By engaging in these activities, children learn about the Earth but also enhance their fine motor skills. It's a win-win situation!