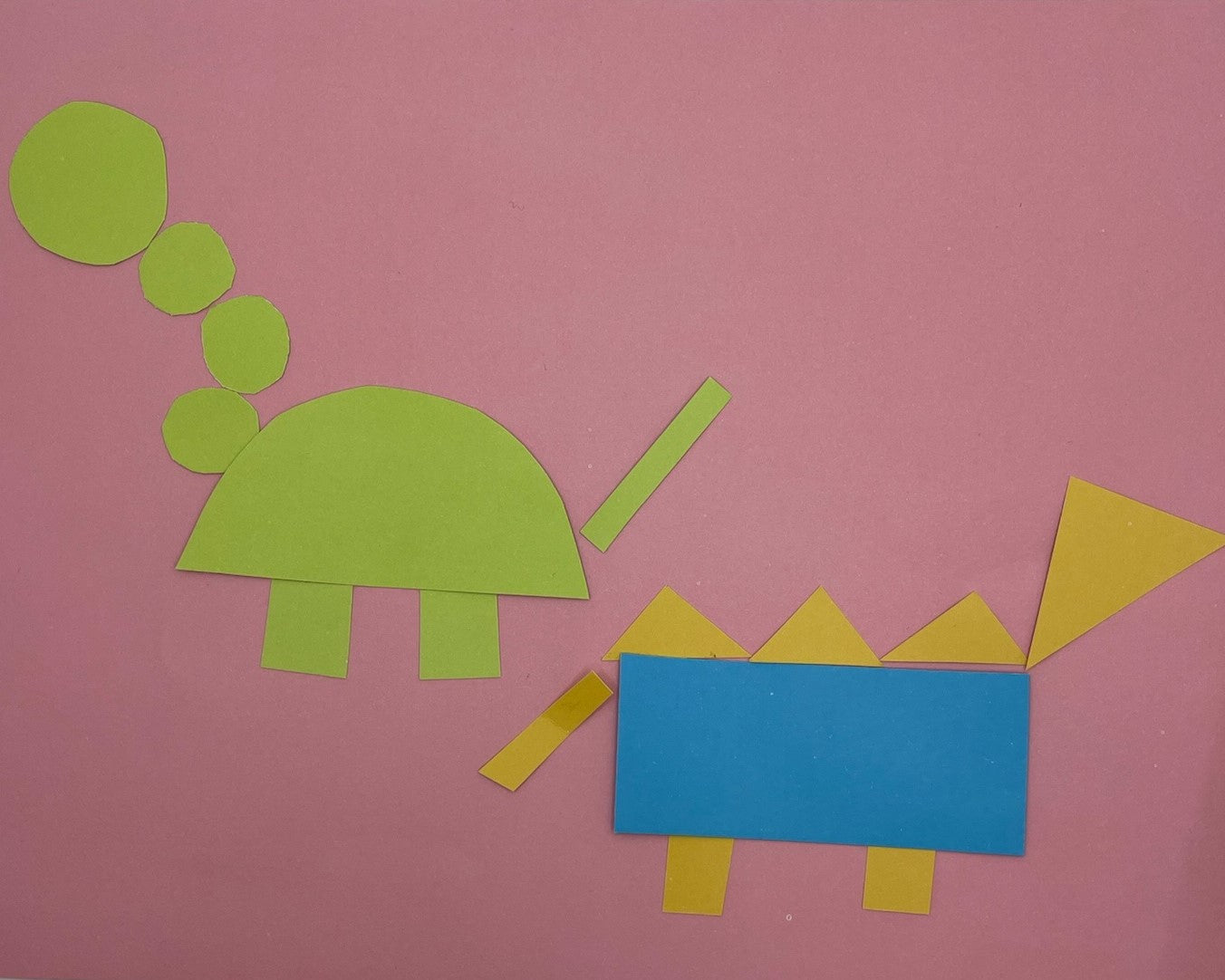 Free Dinosaur Shapes Craft Activity: Strengthening Little Hands
Dinosaur Shapes
Let's make some dinosaurs and learn shapes along the way. In this activity your child gets a chance to practise recognising and naming shapes. Sticking them on the piece of paper supports their fine motor skills as they have to apply glue, pick up a shape and stick it to the body.
Building hand strength
Cutting with scissors builds hand strength because by opening  and closing them children build up the small muscles in their hands. It also develops their coordination to use both sides of their body at the same time: holding paper with one hand and cutting with the other. This is called "bilateral coordination" and helps with buttoning and zipping up coats. There are lots more benefits that you can find here
What You'll Need
A card
Coloured paper
Scissors
Glue optional
 
Instructions
Draw the shapes that you will need to make your dinosaur
Cut out a bigger size half circle and rectangle 
Cut out different sizes of circles, triangles, squares and rectangles
Let your child stick or place the body in the middle of the paper and use the shapes to create a dinosaur (legs, neck, head, spikes and tail) encourage them to name each shape as they build their dinosaur.