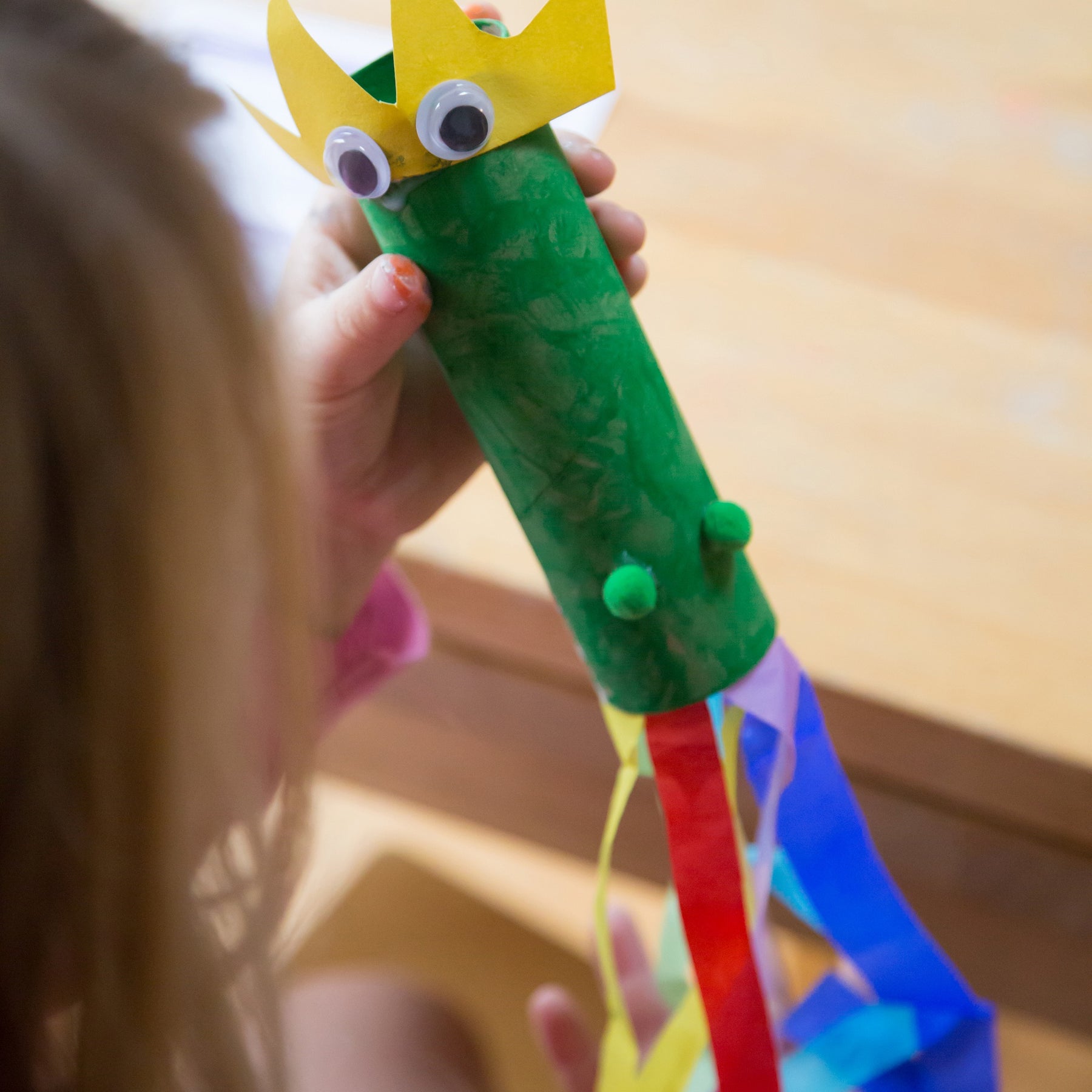 4 fun crafts that use a toilet roll
Let's do a kids craft with a toilet roll, we always have them lying around the house so why not turn them into something fun. You can always use a proper craft roll if you're feeling crafty. We have a bee, dragon, wind kite or reindeer for you to make, which ever takes your fancy. 
These activities are perfect crafts for children 4, 5 and up. They give your child a chance to practice scissors skills and gluing, which both support fine motor skills and hand and eye coordination. Using these skills through play are helpful for mastering skills like handwriting too. 
Bee
Paint the loo roll yellow and let it dry. If you want to skip painting use yellow card and roll it into a tube and tape it in the back.
Cut out wings from the white paper
Cut out 2 black stripes.
Cut the pipe cleaner into 2 shorter ones.
Stick goggly eyes and make a smiley face at the top of the loo roll
Wrap the black stripes around the loo roll and glue them in.
Glue the wings to the back of the loo roll.
Glue the pipe cleaners on the inside of the loo roll making them to stick out like antennae.
Dragon
Paint your loo roll green and let it dry.
Add googly eyes at one end and two pom poms at the opposite end.
Cut strips of tissue paper and glue to the end with the nostrils to create fire.
Add a cardboard crown or horns to the end with the eyes.
Wind Kite
Paint your loo roll blue and let it dry.
Cut some cloud shapes out and stick on the blue roll.
Cut strips of tissue paper in multi-colours to create a rainbow effect
Run around the garden so the wind goes through the loo roll and the rainbow colours fly behind.
Reindeer
One for Christmas perhaps, paint the loo roll brown and let it dry.
Add goggly eyes and a red pom pom nose.
Create antlers by cutting your child's handprints out of brown paper.